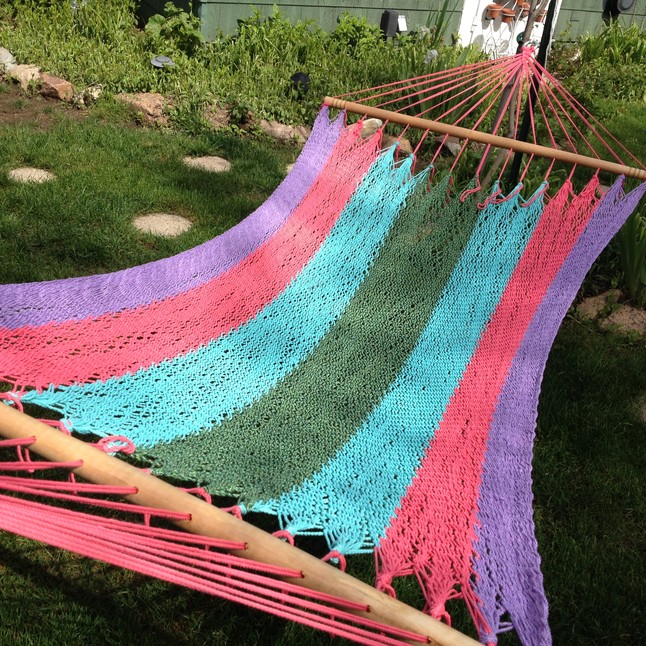 Hammocks
Double Hammock
Stainless Steel Reinforced Hanging Points.
2 48" Solid Maple Wood Spreader Bars.
13 ft long. (Anchor to Anchor)
400 lb weight limit.
All of our hammocks are handwoven by our shop artisans. We ply the rope using our durable patented blend of up-cycled and recycled materials including Cotton, Nylon and Elastics. This blend offers the perfect combination of Strength, Support and Comfort. Great indoors and out.