Hammocks
Double Hammock
All of our hammocks are handwoven by our shop artisans. Our rope is made using a special blend of up-cycled materials including cotton, nylon and elastics. This blend offers the perfect combination of strength, support and softness to give you the ultimate in comfort and durability. Great indoors and out.
Double Hammock:
Steel reinforced hanging points and solid maple spreader bars.
13' L x 48" W.
400 lb weight limit.


Since we work with up-cycled fibers, it can be challenging to offer an exact color match. We have a wide variety of beautiful color combinations available - just tell us a few of your favorite colors and we will find the perfect hammock for you.
*Hammock only - stand sold separately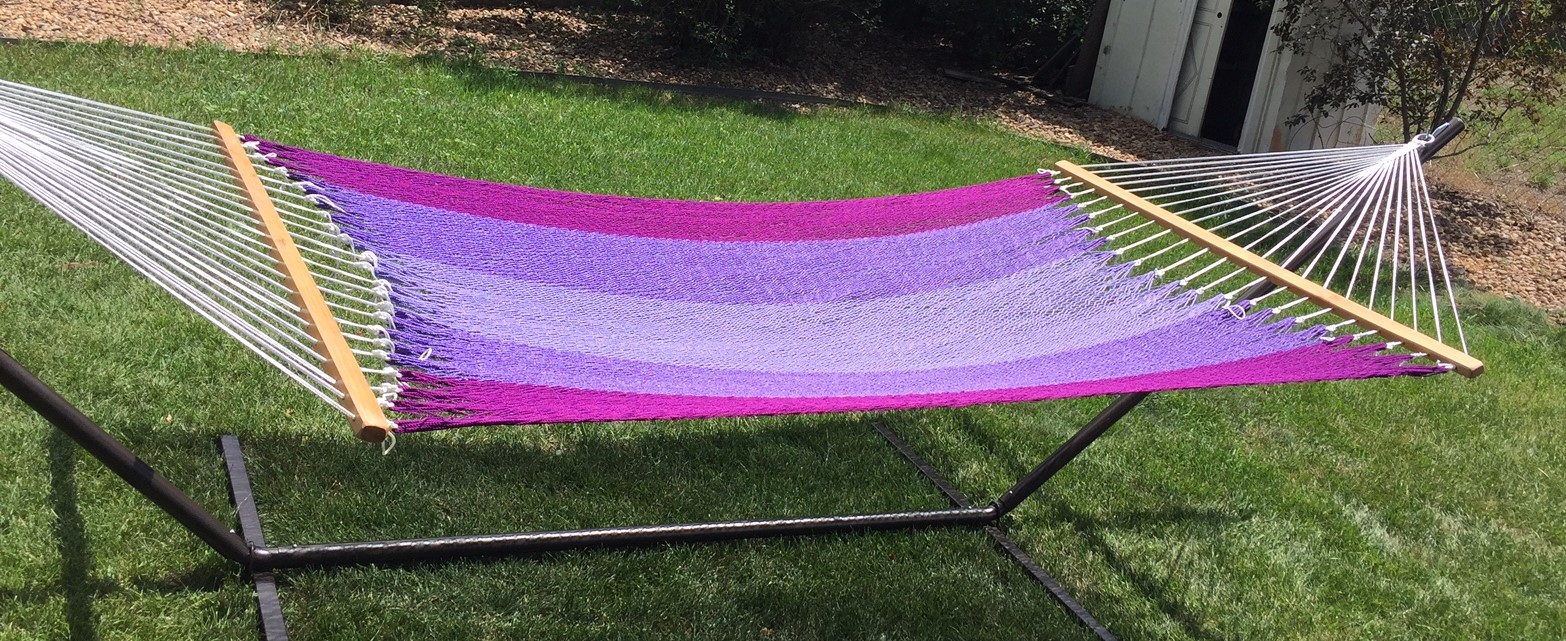 Additional Info
Please tell us your favorite color (or colors) and we will do our best to match you with your hammock! After entering your name, email, and favorite color, please click "submit" and then "add to cart" to complete your order!
**We will pick from hammocks we have already made and colors may vary. If you need specific colors please go to "Custom Double Hammock" and let us make you a custom hammock!